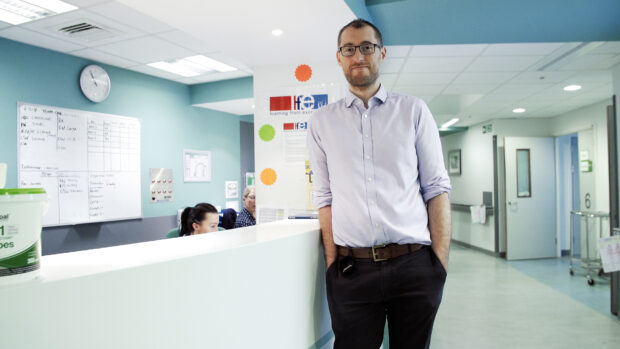 At the beginning of our journey as one of the 16 acute Global Digital Exemplar (GDE) sites, we challenged ourselves with the question, "What does it mean to work at a GDE?"
The diverse responses reflected the enormous opportunities that lay before us, but also demonstrated the challenge in defining a clear vision for how we could focus the potential of digital change in healthcare.
Becoming a digital organisation
Over the last two years, one of our proudest achievements has been evolving this into a recursive question asked throughout the organisation: "How do we want to change our models of care, and how does digital change our models of care?"
This question reflects the paradigm shift from being an IT-enabled NHS trust to becoming a truly digital organisation. The vision described by the Secretary of State for a future in which healthcare is revolutionised by use of the right technical and digital tools echoes our experience and will be critical in enabling the scale and spread of all GDE achievements.
Improving interoperability
Being one of the most digitally mature trusts in the UK is an enormous achievement for Salford Royal, but has led to specific challenges.
By organically creating a complex health information system to support our patients and staff, we have created a local industry in developing and maintaining links between many legacy systems.
Migrating to modern interoperable standards has been a focus in our GDE work, and has delivered early benefits. Two separate companies we worked with during the GDE programme have been able to come together and rapidly design product integrations. This has been driven by a desire to improve their products, not to increase our costs, and was made possible by their use of modern infrastructures and APIs.
Meeting user needs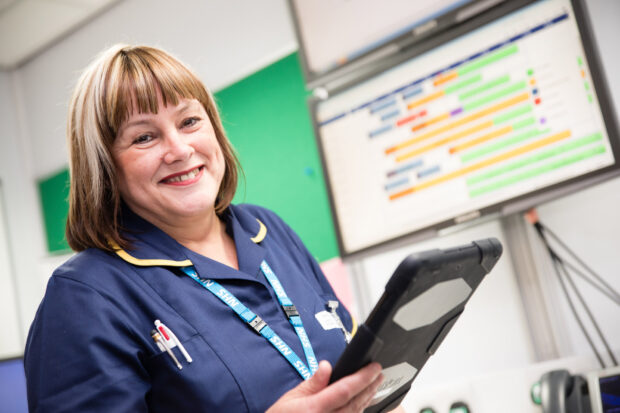 Our work as a GDE has also allowed us to develop governance structures that drive innovation based around our users' problems and needs. This has ranged from improving care pathways with assessment tools, to improving clinicians' experiences of the Electronic Patient Record with user-centred design, and solving unique clinical problems through the application of 3D-printing technology.
Communicating at all times
Strong engagement with all staff has enabled us to deliver these projects successfully. We are now using this buy-in to provide a platform in our "Digital Factory" - a large space for any member of staff to bring forward their problems and partner with the digital team to prototype and pilot solutions that meet their needs.
Wrapped around this is a critical layer of patient oversight and engagement. Communicating with the citizens of Salford and listening to their feedback has been vital to ensure our work has helped to meet their needs.
New ways of working
In addition to driving improvements in our existing activities, we have also used the opportunity of our GDE status as a springboard to define new ways of working.
Within the renal service we have been able to incorporate detailed risk predictions into routine patient evaluation, making care planning and patient communication more reliable. We have used machine learning to support accurate predictions of how long patients will stay in intensive care following surgery, and intelligent scheduling tools to link demand and capacity in community care settings.
Making change at scale
Most excitingly, we can now look to the future. The GDE opportunity has provided a catalyst and a platform that has advanced our knowledge of the how, what and why of digital innovation. The blueprints of all this knowledge, aligned with clear national leadership will provide a platform for large-scale change.
We would encourage everyone, GDE or not, to take inspiration from these blueprints and the Future of Healthcare policy paper and to contribute to the ongoing dialogues.
Get in touch and tell us what you think. You can share your views on our tech vision by completing our Future of Healthcare questionnaire.