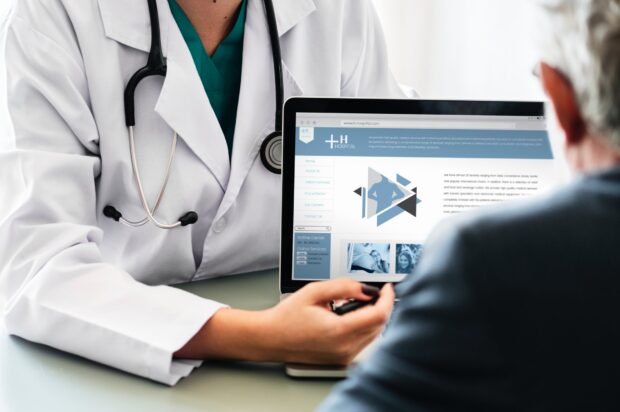 NHSX cares about people and their experience in health and social care. That's patients, staff and clinicians.
Technology has the potential to improve experiences, but we need to start by understanding the people who use our services. This is the first principle in the GDS Service Standard, NHS Design Principles and Tech Code of Conduct, so how can we make sure we're doing it right?
User research helps us to learn more about how users think, feel and behave in a particular context.

who is using the service?

what are they trying to achieve?

how are they currently doing this?

where are the problems?
If we understand this better, we can design policies, products and services that work for people.
Behaviour, not opinions
Too often teams conduct focus groups to find out what people want. But user research is about what people do, how they do it and why.
People are more likely to open up about their feelings and motivations without the influence of a group, particularly for sensitive topics in health. Observing behaviour in context reveals what people might not tell us and means we can spot patterns in the problems they experience.
Asking users if they like something tells us nothing about their behaviour. We aren't doing research to understand someone's opinion on a design or how they 'think' it should look. We've got designers for that. Users are there to use things, let them, observe them and point out where they get stuck. Here's an example of designing for behaviour.
Problems, not solutions
It's tempting to ask users what they think of a solution, but this doesn't tell us if it will work. Asking users to come up with solutions results in 'I want this thing' or 'I want that feature', generating random ideas with nothing to base our decisions on.
Instead, if we focus on uncovering problems and what's causing them, we will understand how a solution might help users in that context. We can't design the right solution, unless we know the right problem first.  Even in the alpha phase, we test our ideas with users by looking for problems.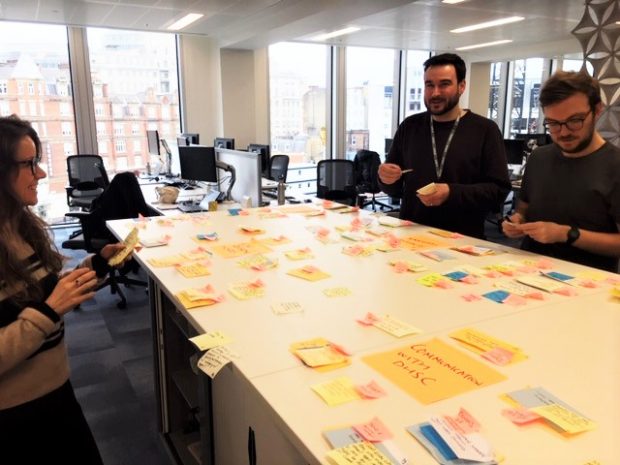 Combining methods
The best way to get to know someone is to spend time with them. Strong evidence is contextual, immersing in a user's environment to understand how they experience problems. This isn't always possible, so be creative.
It depends on the context and what you're trying to find out, but you can learn about user behaviour by:
keeping track of email requests

listening to helpline calls

setting up a pop-up stand in a clinic waiting room

collecting user feedback through a link on your website

shadowing internal users at their desk
People aren't necessarily good at describing how or why they do things, so find different ways to collect evidence that reveals both the 'what' and the 'why'. Combine interview data with observational research to compare what users say with what they actually do.
We combined site visits to children's centres with interviews and surveys in the Healthy Start vitamins discovery.
Policy teams across government are combining methods from the open policy making toolkit to engage with users.
It's about them, not you
You might have been a patient once, but you're only one patient with one experience. We're looking for patterns across different user types to know that something needs to be fixed. It takes a few of each type of user for patterns to emerge.
If you try to collect evidence to validate an idea, this will influence the outcome and you'll miss critical insights. To avoid confirmation bias, instead try to disprove your assumptions.
Knowing the service really well doesn't mean you know how someone else will experience it. If user research is done right - you'll always learn something new.
Learning and improving
The whole point of research with users is to make something better. Each round has a focus, it's quick, actionable and something has to change as a result. It's not a long, drawn out process with huge sample sizes that are scientifically robust. Just enough to spot patterns and be confident in your next decision.
For example, if we observed 6 people using a door and 5 of them incorrectly 'pull' instead of 'push' it, we'd know there is a problem with the design… it wouldn't take 100 users to prove this.
Discover problems, develop ideas and test them with users.
Change the design of the door handle then watch people using it to see if the problem persists.
One round of research won't give us all the answers. Break it down into focused chunks where we can learn, iterate and test. This gets closer to improving the overall experience.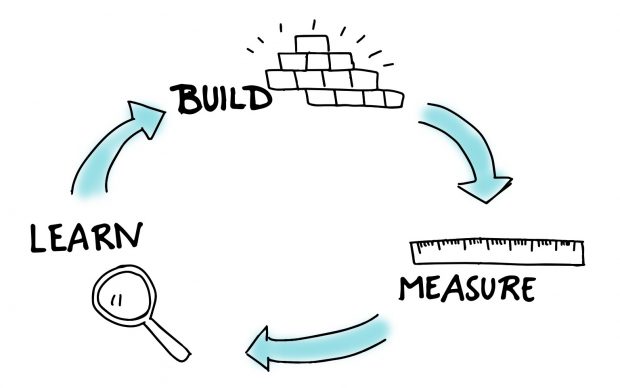 Balancing constraints
In reality, when improving experiences we will always be held by constraints. Whether that's time, budget or resources, it's our job to make sure we focus on what works best for the users within those constraints.
At NHSX, we embed user research into policy teams early on to collect evidence about user behaviour. This builds capability and helps us to understand the problem, so we can deliver better experiences that work for users and achieve the wider policy objective.
We're growing our team of User Researchers at NHSX.

If you care about transforming the user experience across health and social care and would like to join our team, email ben.showers@nhsx.nhs.uk or follow us on Twitter for upcoming vacancies.