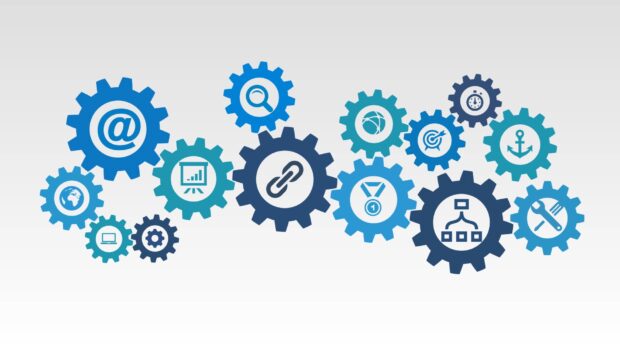 We are delighted with today's announcement that the government will invest £250 million in artificial intelligence (AI) to help solve some of healthcare's toughest challenges, including earlier cancer detection, discovering new treatments and relieving the workload on our NHS workforce.
The UK is making progress in its fight against cancer, but these improvements are only significant when we are able to detect the disease at an early enough point for treatments to work. 
Many women with early stage ovarian cancer will have no symptoms at all, meaning they can often be diagnosed when the disease is advanced, and the differences are stark - 90% of women diagnosed with ovarian cancer at an early stage survive their disease for at least 5 years compared to just 5% for those diagnosed at a late stage. 
Can we use new technologies such as AI and genomics, also referenced in today's announcement, to help us find many more women at the earliest of stages? 
We are currently seeing some great and very practical uses of artificial intelligence from changing traffic lights in favour of ambulances in Liverpool, to the design, in days rather than weeks, of personalised spinal splints for children with disabilities. Both of these examples have been devised and developed by small British digital health companies seeking to use technology for good in healthcare.
There is now excellent guidance on how this can best be done including the Code of Conduct for data driven health and care technology developed by the AI team at NHSX. 
However we need to do a great deal more to fully harness the benefits of this technology that can augment the ability of our clinical teams across the NHS. The new AI lab, set up in partnership with the Accelerated Access Collaborative, will be a place where we can do this and within safe and ethical boundaries, speed up the work so we can get benefits to more people - patients and staff alike - more quickly. 
Progress in the last couple of years (mostly thanks to better availability of data) has shown us that the opportunities presented by AI for saving money, improving care, and saving lives are huge and must not be wasted. However, we also know that there are significant ethical and safety concerns associated with the use of AI in health and care. 
Similarly, progress is not that fast. Most examples of AI-for-health or care are, at best, proofs of concept working in small-scale highly-constrained environments. We have very few examples that have achieved scale to impact mainstream clinical practice and help large numbers of patients. 
What the UK does have is some world leading capability in this arena, brilliant researchers and scientists, companies small and large with innovative ideas, the advantages of an integrated NHS that is available to all regardless of ability to pay, coupled with a real policy focus on speeding up innovation into practice. 
This policy focus has involved the development of codes and guidance and the powerful bringing together of all the partners and regulators from MHRA to NICE to make the journey to implementation of effective solutions smoother. 
We are also committed to working in the open and just last week published a summary of work to date "Developing effective policy to support AI in health" by Jess Morley and Indra Joshi, NHSX AI leads. 
It is for these reasons that we, NHSX and the Accelerated Access Collaborative working in partnership, have proposed the creation of an AI lab which will facilitate cross-government, industry and academic collaborations. Today, the government has committed to support and fund this which will significantly accelerate the progress that can be made. 
Within the AI lab, we will prioritise supporting those solutions that can help busy staff in the NHS in very practical ways, what Dr Eric Topol describes as "the gift of time", so that they have more time to spend with patients in direct care. 
We firmly believe that this is a necessary and positive investment in the future of UK and the NHS, but we understand that there are valid concerns about the privacy of health data and the job security of frontline staff. 
This is why we see AI as being a tool to augment and help clinicians - not replace them, and why any company wishing to engage with the NHS through the AI Lab will be obliged to comply with the Code of Conduct. It is why we plan for the activities of the Lab to be overseen by a network of experts comprised of technicians, policymakers, clinicians, patient representative groups, regulators, academics and data ethicists. 
By taking these actions we will be able to make good on our commitments in the Long Term Plan with regards to data-driven technologies and deliver on the Industrial Strategy life sciences mission to use data, AI and innovation to transform prevention, early diagnosis and treatment of chronic diseases by 2030. 
We hope that you will be as excited about the opportunities that this presents for the future of the NHS as we are.
If you'd like to know more or have suggestions then please get in touch: